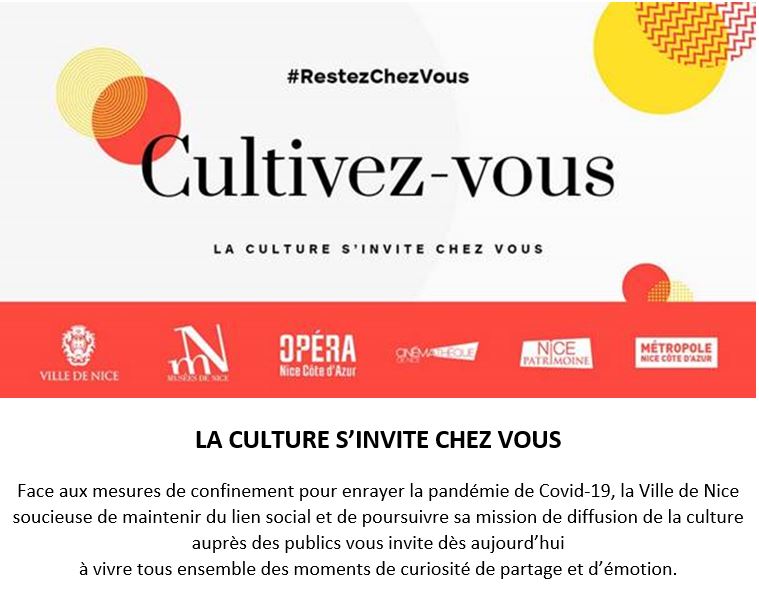 Stay Home
Culture invites you to your home
See you on https://cultivez-vous.nice.fr/
Faced with containment measures to stop the pandemic of Covid-19, the City of Nice is anxious to maintain social ties and to continue its mission of spreading culture to the public invites you today to live together moments of curiosity of sharing and emotion.
Concerts, ballets, visits, conferences, films or exhibitions... During the period of confinement, the cultural actors of the City of Nice organize themselves to offer you access to online content concocted by the municipal services. As of today, more than twenty programs to discover throughout the week.
Many films, concerts, ballets, visits to heritage sites, visits to exhibitions, or conferences are on the programme! New content will be added as you go along, such as "Meet... who will soon propose at fixed time a meeting with an artist, a curator...
We warmly thank all the artists and professionals of these productions who have graciously accepted the broadcast of these programmes in this exceptional context of solidarity in the face of the health crisis we are going through.
Find all the programming on https://cultivez-vous.nice.fr/thema/