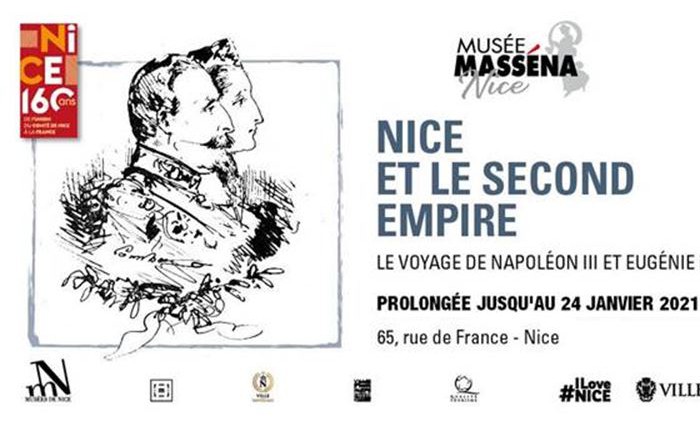 EXPO "Nice, et le Second Empire"
du 12 September au 24 January - Ouvert tous les jours, sauf le mardi, de 10h à 18h
NICE AND THE SECOND EMPIRE
The journey of Napoleon III and Eugenie in 1860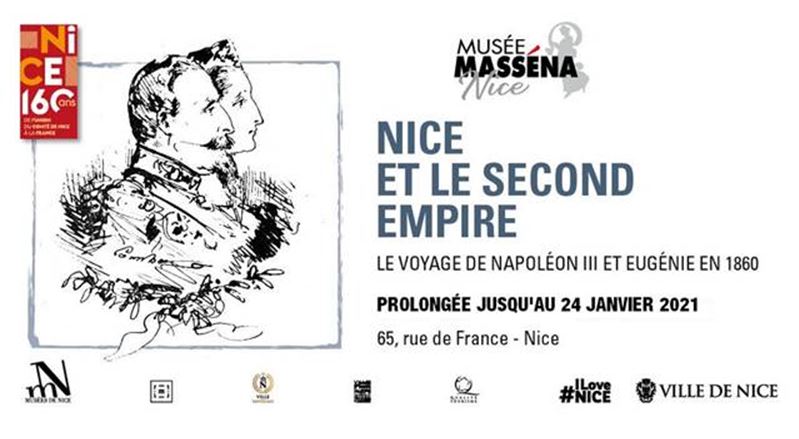 160 years ago, on September 12 and 13, 1860, it was the excitement of the big days in Nice... Indeed, Emperor Napoleon III and his wife Empress Eugenie came to spend two days in the city. It is in the prestigious salons of Villa Masséna that visitors are invited to rediscover the splendours of this imperial visit... Many of you have expressed your disappointment at not being able to visit the exhibition due to containment. We are pleased to announce its extension until January 24, 2021.
EXPO "Nice, et le Second Empire"
Musée Villa Masséna - 65 rue de France - Nice
du 12 September au 24 January - Ouvert tous les jours, sauf le mardi, de 10h à 18h
Call now


Click to see the number
Tarif:
Événement payant