NICE BOOK FESTIVAL
MAY 29 - MAY 31, 2020

10am-7pm - Free entry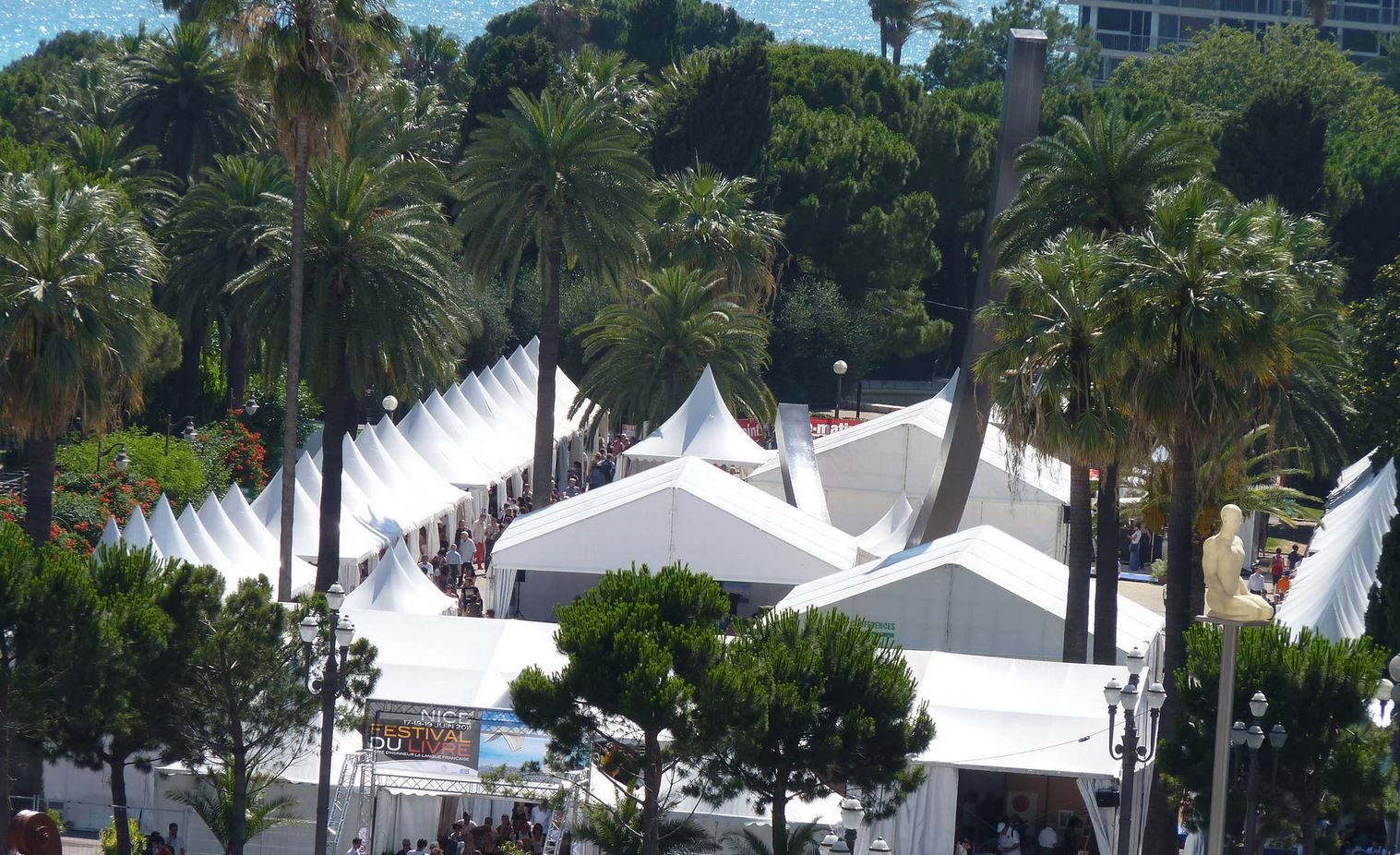 Lectures, dedications, debates, concerts, readings, shows, expected authors...
Find the whole program on https://lefestivaldulivredenice.com/

SYLVAIN TESSON PRESIDENT OF THE NICE BOOK FESTIVAL
FORWARD THE ADVENTURE!
This year the Nice Book Festival is taking off. And the wide open! It opens up to adventure or rather adventures. Explorations and exploits. To conquests, to epics, to equipped. To all human endeavours that guide self-improvement. For if the adventure opens wide horizons, if it stirs, if it stirs, it can be as intimate, discreet, inner. The adventure goes from the far to the deep. From expedition book to philosophical meditation. So it is the plot of all the stories. And all the books.
Who better than Sylvain TESSON, travel writer, filmmaker, could be the president of the25th edition of the Nice Book Festival? Author of nearly forty books, he is an adventurer and a poet, a contemplative and a rebellious. A runner from the woods, mountains, plains, and a fine literate. The Festival was waiting for him: in 2015, his collection of short stories Abandoning to Live had received the Nice Bay of Angels award. It had already been Goncourt's award for the short story in 2009 for A Life to Sleep Out,Medici Trial Award for In the Forests of Siberia. The Renaudot Prize has just been awarded for The Snow Panther. Beautiful text that this last story that speaks of beauty and cruelty, of nature and confines, of quest, of lost world. Existence, fragility. And everything that's incredibly beyond us.
Yes, definitely life is an adventure. Sylvain Tesson takes the helm of the Festival with more than 200 authors expected.