ŒILLET PARTY HAS FALICON *.

27 APRIL-28, 2019

On 27 and 28 April next the party of L ŒILLET of FALICON is going to be more radiant than ever ...
Book your family weekend.
Here is the program of festivities!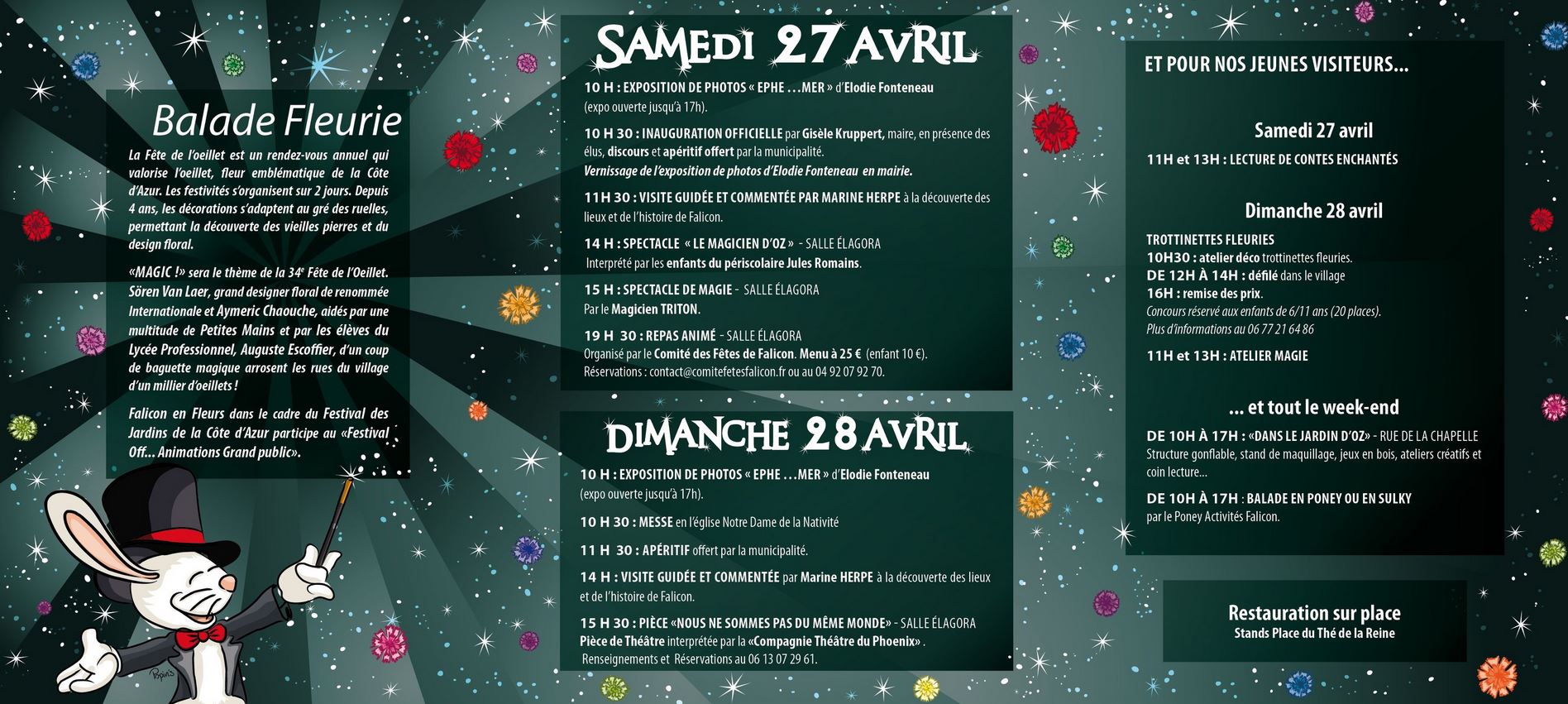 FALICON is a pretty village, located between sea and mountain, laid on a rock, in the colors d ' yesteryear with its orange and Red pigments that reminds its belonging to the Kingdom of Piedmont-Sardinia. He has been awarded "3 flowers" in the regional towns and Villages Fleuris contest!
Map & access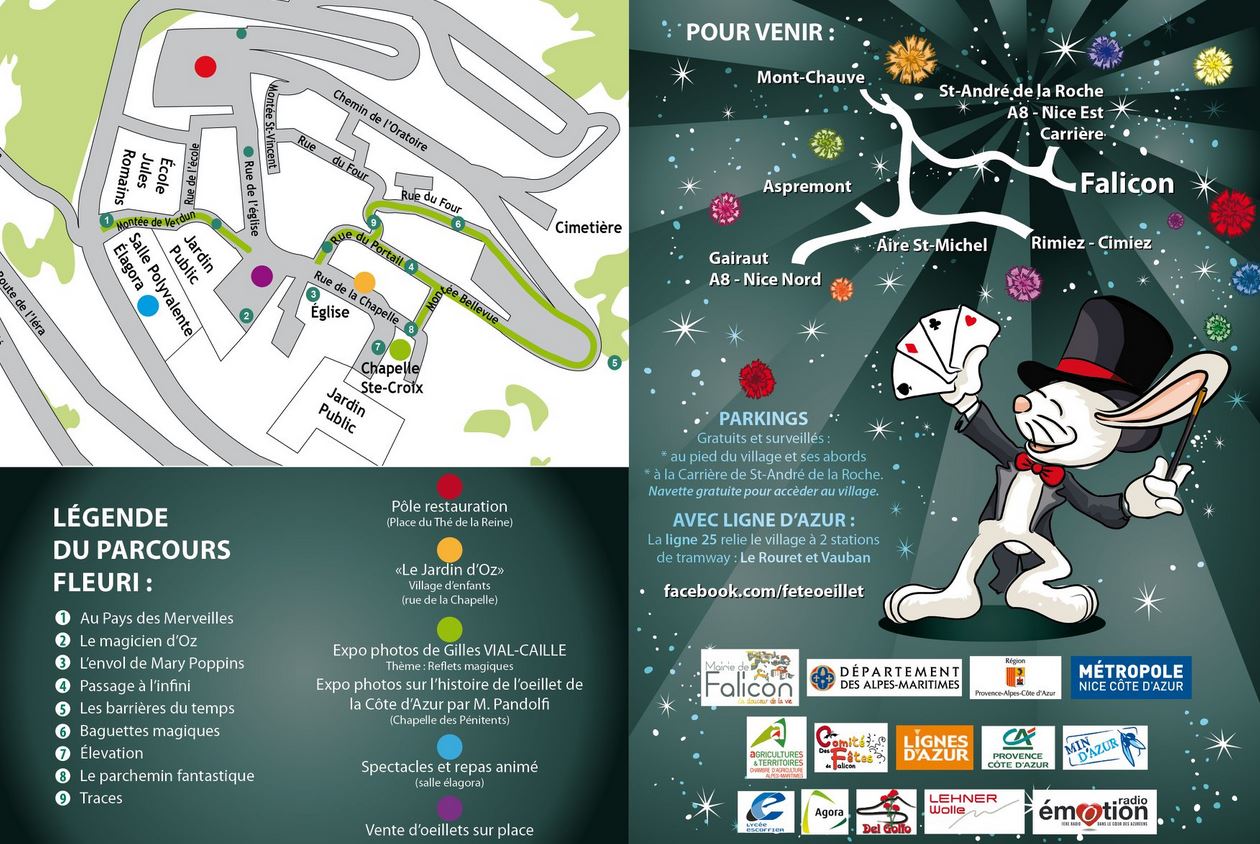 CALL FOR SPECIFIC INFORMATION!