THE VICTORINE A 100 YEARS - OPEN DAY

"THE DÉCOR ENVERS"
28 -29 SEPTEMBER 2019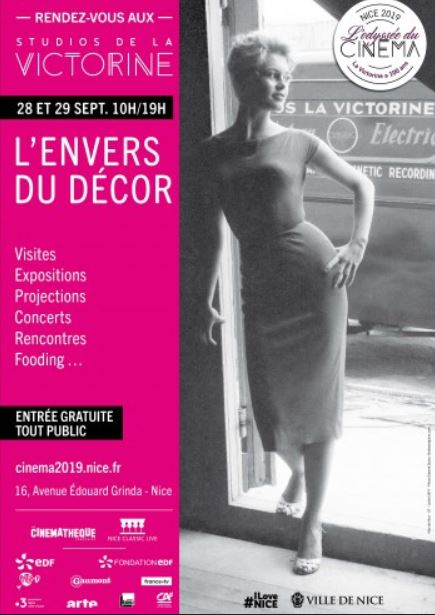 Creative Open Days at Victorine Studios
The Studios de la Victorine open their doors to the general public for a weekend of creative walks to discover "The Other Side of the Scene".
You will be able to discover the magic of making cinema.
On the programme: site and studio visits, exhibitions, concerts, screenings, meetings, many appointments for a weekend of discovery under The sign of cinema.
The concerts that will salute the place of music in cinema, will pay tribute to the famous composers of Nice, Francis Lai, Joseph Kosma, and of course Michel Legrand, an ephemeral exhibition "The Other side of the scene".