THE BIENALE OF ARTS
7 EXHIBITIONS
"NICE, CINEMAPOLIS" - MUSEUM MASSENA
"THE DEVIL INSIDE *." WHEN THE OP ART ELECTRIFIES THE FILM"- MAMAC
"CINÉMATISSE" - MUSEUM MATISSE
"ALAIN FLEISCHER, THE IMAGE THAT COMES" - MUSEUM OF PHOTOGRAPHY CHARLES NÈGRE
"BEN: LIFE IS A MOVIE"-109
"CLÉMENT COGITORE" - MARC CHAGALL NATIONAL MUSEUM
"THE VICTORINE IN THE ŒIL OF THE MIRKINE - PHOTOGRAPHERS" - AIRPORT OF NICE, THE PAILLON PROMENADE AND THE VICTORINE STUDIOS
EXPO "Clément Cogitore"
MARC CHAGALL NATIONAL MUSEUM
May 11 > 22 October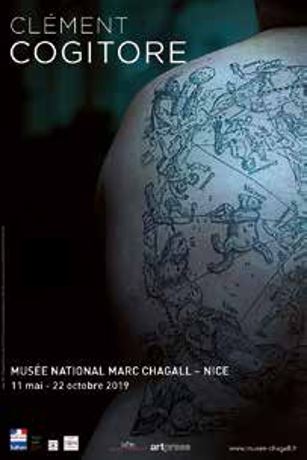 Artist, video artist, filmmaker, Clément Cogitore is developing a large, singular work that unfolds between the image document, the still image and the moving image. Love for the image in its diversity of statutes or of patterns, but also in the wonder aroused by its manufacturing process and of revelation. In his films, photographs or
exposure devices, Cogitore staged of heterogeneous Visual elements, giving to see the contemporary world through the prism of a drama, often inspired by the myths and archetypal forms.
Like Chagall, another Director, the conclusion of the story don't stands not in principle, the issue is not to represent the world, but to make this.