du 14 June au 29 September - Fermé le lundi, 11h-18h jusqu'au 22 juin, 10h-18h jusqu'au 29 septembre
THE ARTS ' BIENALE
7 TRADE SHOWS
"NICE, CINÉMAPOLIS"-MASSÉNA MUSEUM
"THE DEVIL IN THE BODY." WHEN OP ART ELECTIZES CINEMA "-MAMAC
"CINÉMATISSE"-MUSÉE MATISSE
"ALAIN FLEISCHER, THE IMAGE THAT COMES BACK"-MUSEUM OF PHOTOGRAPHY CHARLES NEGRE
"BEN: LIFE IS A MOVIE" – 109
"CLEMENT COGITORE"-NATIONAL MUSEUM MARC CHAGALL
"LA VICTORINE IN THE EYE OF MIRKINE-PLATEAU PHOTOGRAPHERS"-NICE AIRPORT, PROMENADE DU PAILLON AND STUDIOS DE LA VICTORINE
EXPO ALAIN FLEISCHER,
"The image that comes back"
Charles Negro Photography Museum
14 June > 29 September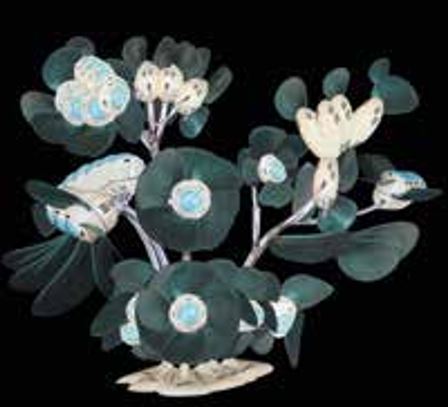 Happy days with Velasquez, 1986
© Alain Fleischer
Artist, writer, filmmaker, photographer, the production of Alain Fleischer is as protean as fruitful: more than fifty pounds, 350 films but also a corpus of installations and photographs that can give Vertigo.
Yet what he hunts through this overabundance of works and systematically explores it is a unique subject: what are the images made of, what is their nature? At the heart of this interrogation this event will pose a very specific question: what distinguishes a stopped image that is put in motion of a suddenly frozen animated image? It is on the thread of this reflection that this exhibition will develop, borrowing from images to the old corpus as well as by showing unpublished works and installations.
For Alain Fleischer the exhaustion of a reflection can only come from an accumulation of attempts.
Commissariat D'alain sayag and Marie-France Bouhours, Director of the Museum of photography Charles Nègre of Nice